London, May 2022 – Parker launches new Vibrant Rings collection on the IM platform.
The Parker IM Vibrant Rings collection is the embodiment of understated and functional style, allowing you to make
your mark in a professional setting by being subtle yet distinctive.
Three all new Satin Black finishes paired with strikingly contrasting anodised aluminium rings have been developed,
keeping true to IM's functional, smart and polished design and finished with Parker's iconic arrow clip. Each pen is
complimented by distinctive black PVD-plated trims to pair professional looking finishes with a sleek and modern look.
PARKER IM
Crafted to cater for young professionals starting their career who aspire to be masters of their field and want to make a
good first impression, the Parker IM Collection features a wide range of streamlined finishes and iconic patterns.
The embodiment of understated, functional style, Parker IM allows you to unlock your potential and to stand out by being subtle.
A pen ready to reliably accompany you anywhere, Parker IM is at once smart, polished, and established.
PARKER IM VIBRANT RINGS COLLECTION
Inspired by the current trend in luxury for black on black with contrasting flashes of bright colour, IM Vibrant Rings is
seamless and elegant, wowing without overwhelming.
Designed for professionals, the collection makes no compromise with its black satin body that feels luxurious in the hands
and provides an understanded fashionable look, which from the body to the trims and nib gives an unmatched elegance.
Benefiting from Parker's in-house craftsmanship and expertise, Vibrant Rings metal components are given a PVD coating which
offers a superior wear and corrosion resistance as well as a distinctive look.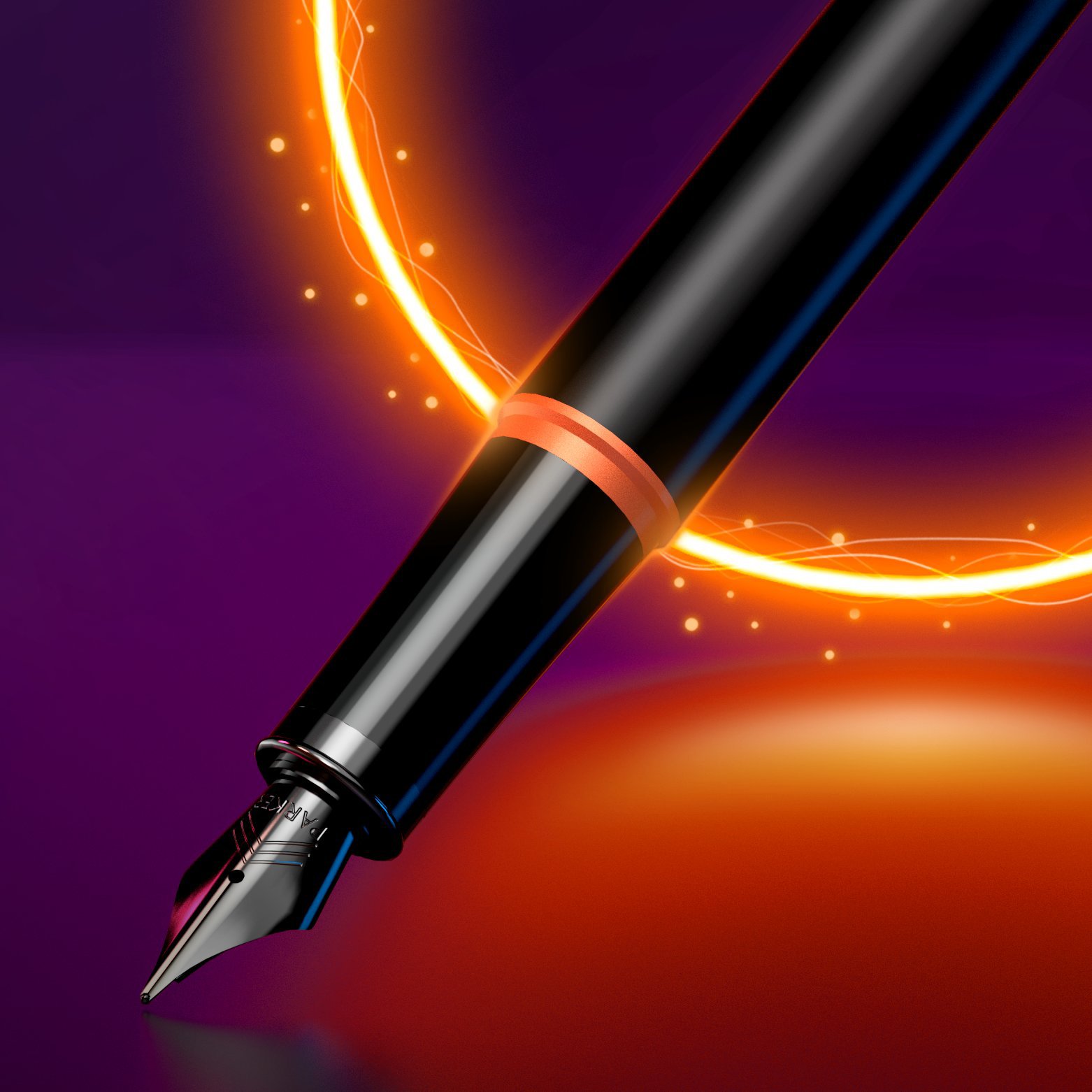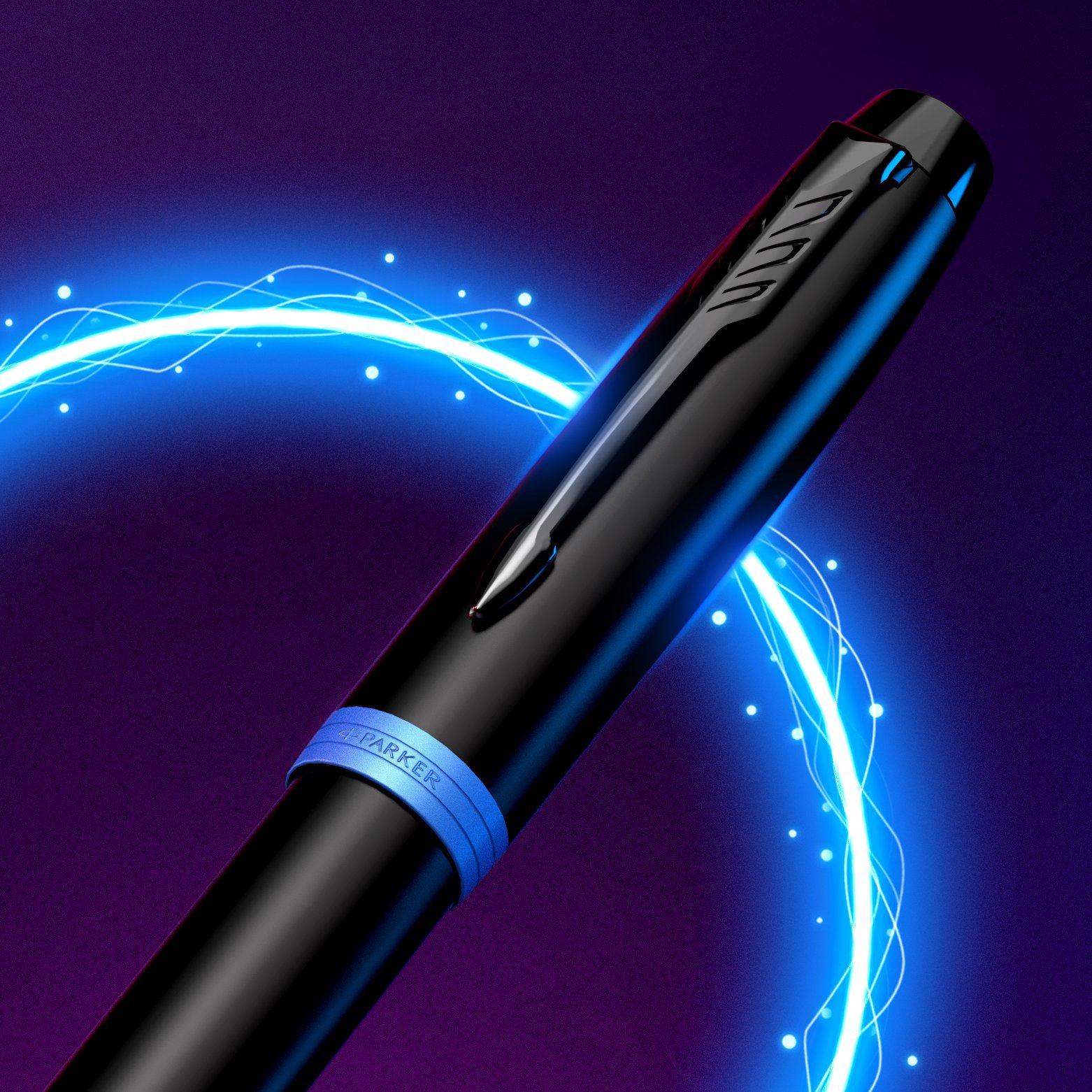 Available in three Satin Black finishes with contrasting vibrant rings of Flame Orange, Marine Blue and Amethyst Purple,
Vibrant Rings is a permanent addition to the Parker IM range.
PRODUCT FEATURES
Three Satin Black finishes with contrasting vibrant rings of Flame Orange, Marine Blue and Amethyst Purple
Matching cap and barrel finished in satin black metallic
Stainless steel clip with black metal PVD plating
Shell band and tassie in brass with black metal PVD plating
Cap and barrel band in aluminium with colour pop anodisation
Fountain pen nib in stainless steel with black metal PVD plating
Presented in a Parker sleeved gift box
Available in three writing modes: Fountain pen, Rollerball pen and Ballpoint pen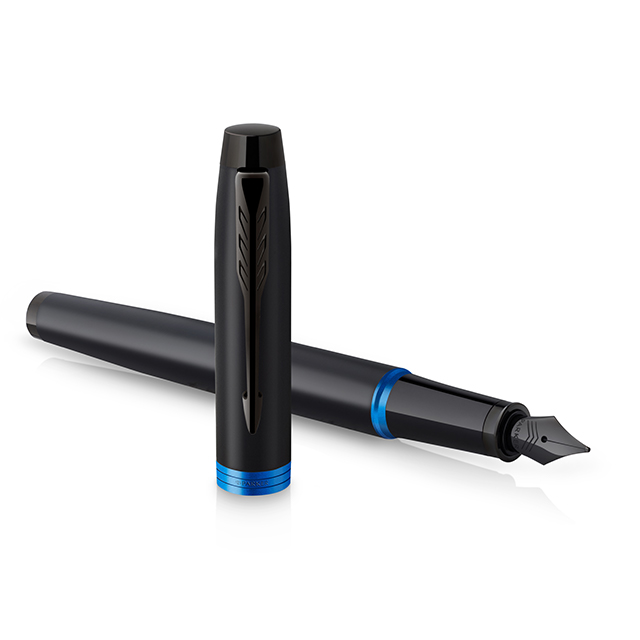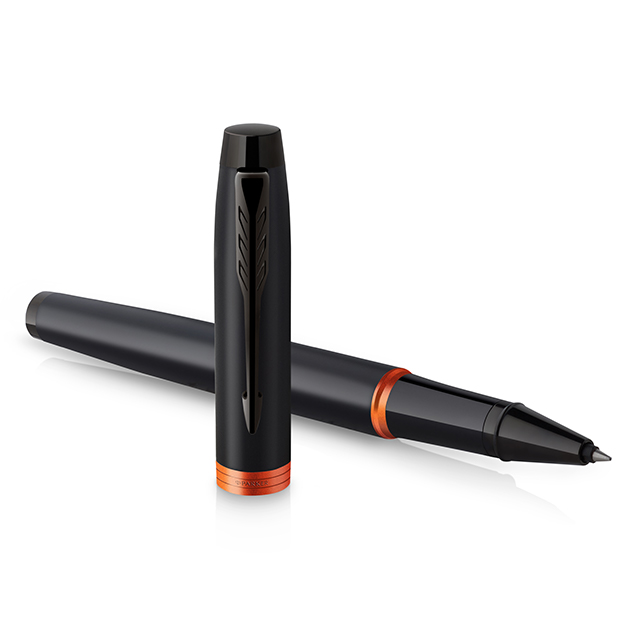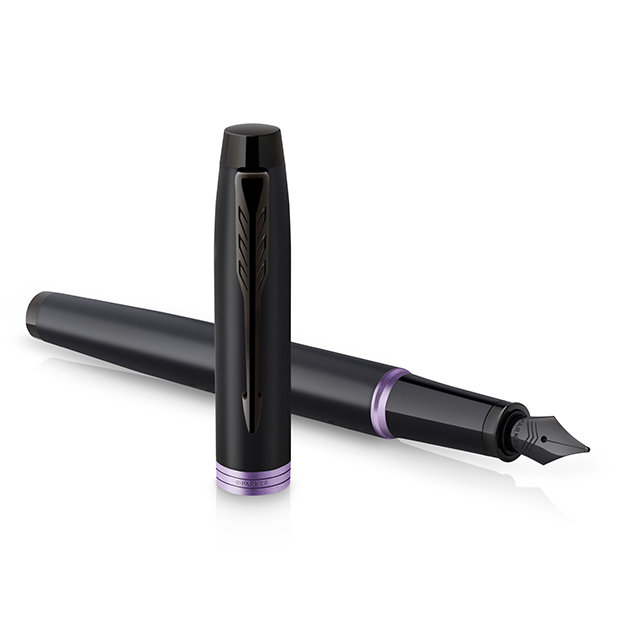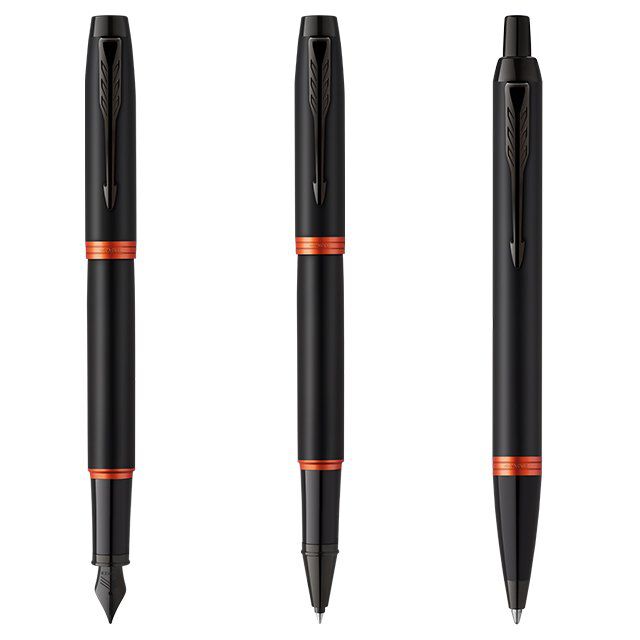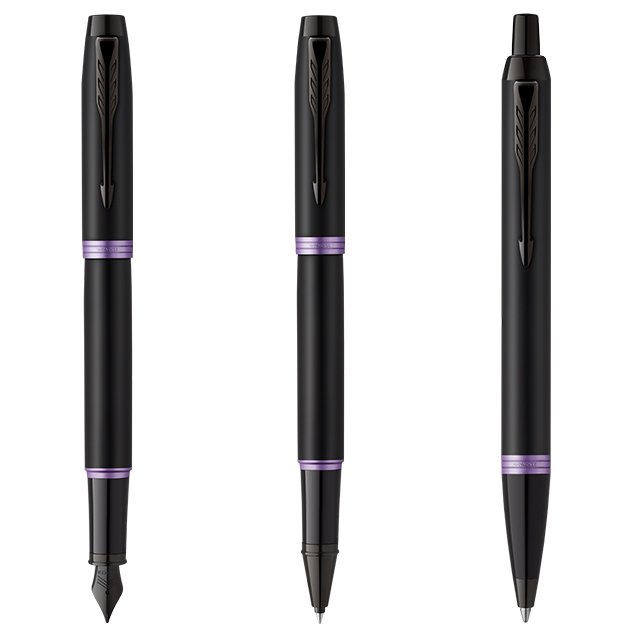 ABOUT PARKER
Established in 1888, Parker has spent 130 years pioneering innovation, style and unique craftsmanship in fine writing instruments,
giving people the confidence to write their own stories. Recognised worldwide for its use of high-quality materials, Parker puts its .
renowned expertise into every pen through rigorous testing and attention to detail.
A hallmark of Parker's commitment to craftsmanship and excellence, Parker has been awarded two Royal Warrants, first in 1962 by Her
Majesty The Queen and again in 1990 by His Royal Highness The Prince of Wales.
Parker is part of Newell Brands and has a global presence in 145 countries. Parker continues to believe in the importance of writing
because the words we speak can be heard by many, but the words we write transcend time.