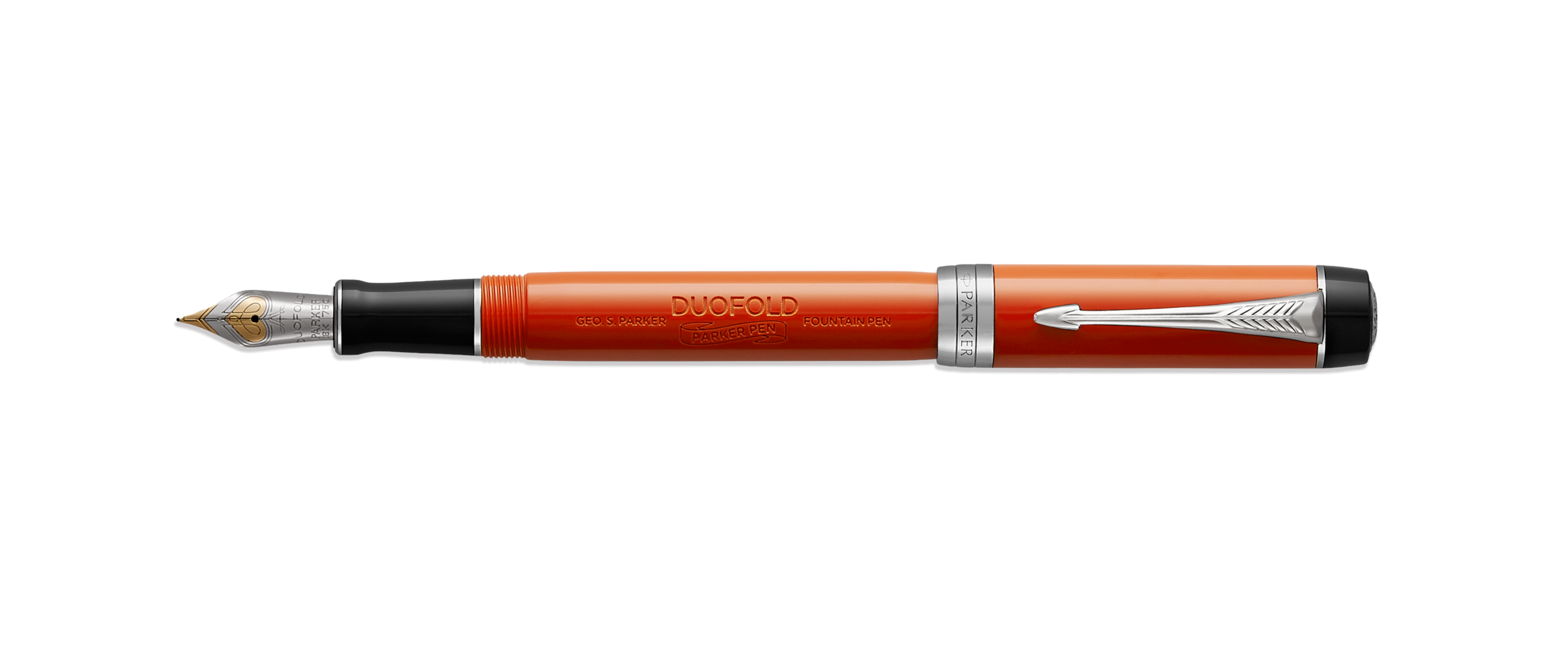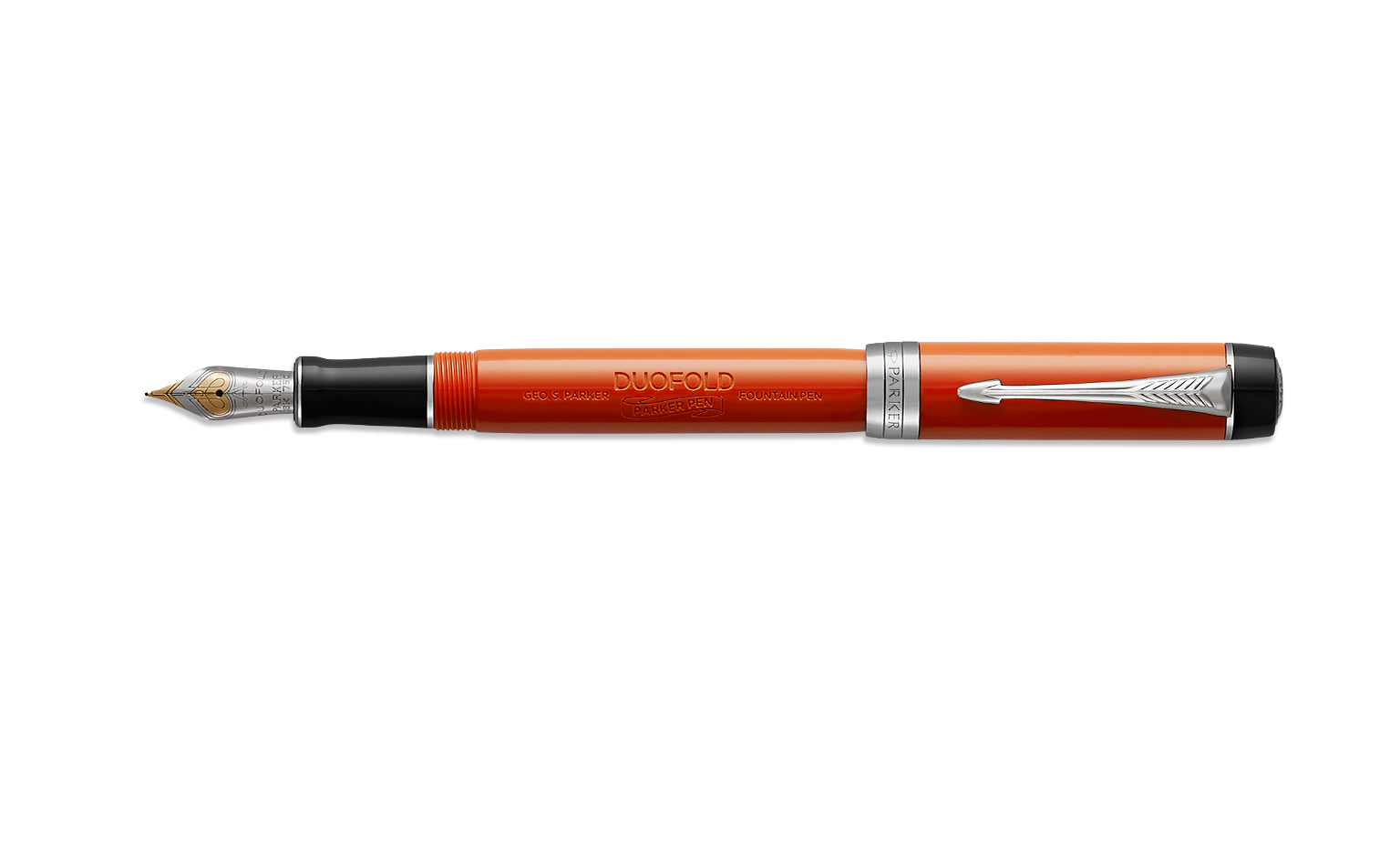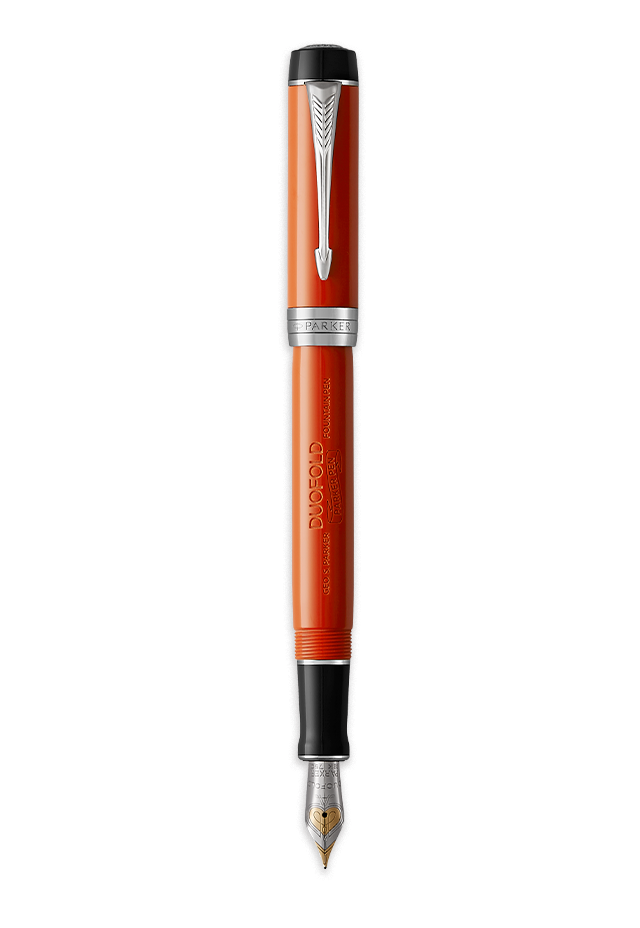 Parker Duofold Emblematic Design

Delicately crafted, constructed from 21 individual pieces and finished with high-quality precious resins reminiscent of enamel.
Duofold Classic Finishes
Parker Duofold Pens

Parker Duofold pens were launched in the 1920s during the Art Deco period and continue to celebrate the sleek and stylish form inherent to the time. Parker Duofold pens stand out as a symbol of excellence – fine pens made from high-quality precious resin in beautiful finishes to complement every pen connoisseur. Parker Duofold pens are available as fountain pens, ballpoint pens and rollerball pens. A cultured, sophisticated fine pen that captures attention wherever used, a Parker Duofold provides elegant writing with timeless appeal.