Parker invents the pioneering anti-leak system, the 'Lucky Curve' – Parker's second patent and major breakthrough.
Inspired by the Art Nouveau movement, the gold and sterling silver Parker Snake pens are launched and will become valuable collector's items.
Parker's Trench Pen is designed for soldiers and uses dry ink tablets activated by adding water. In this year, Kenneth Parker joins the company.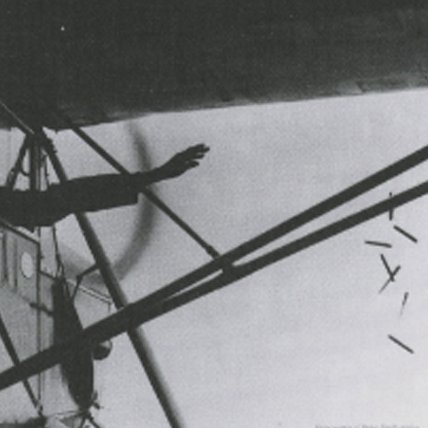 1928
'Duofold is now made with a beautiful and durable new plastic material proven to resist cracking, whether dropped from an airplane (pictured here in 1932) or to the bottom of the Grand Canyon. Parker innovates in marketing and advertising.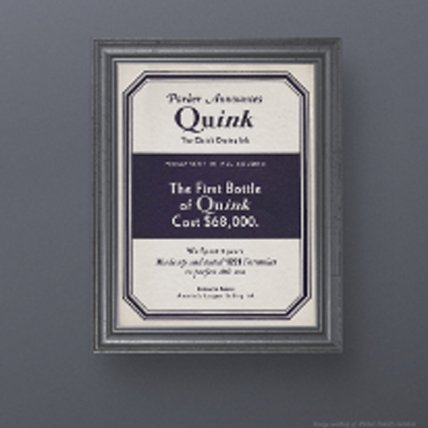 1931
The Parker research department's first product arrives on the market. After three years and 1021 experiments, a quick-drying ink – 'Quink' (formula #1022) – arrives. This is the first pen-cleaning ink that dries fast on paper and needs no blotter.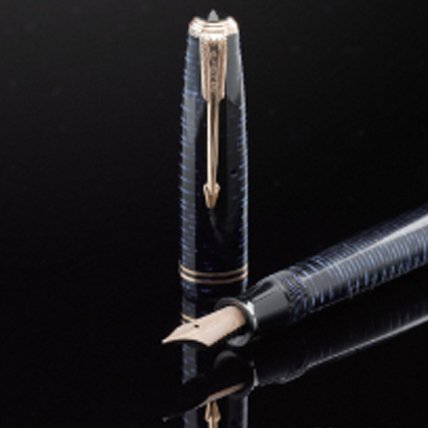 1933
The Vacumatic pen is developed together with the now-famous Parker arrow clip designed by Joseph Platt. The innovative pen holds more than twice as much ink compared to pens of its time and has a visible ink reservoir.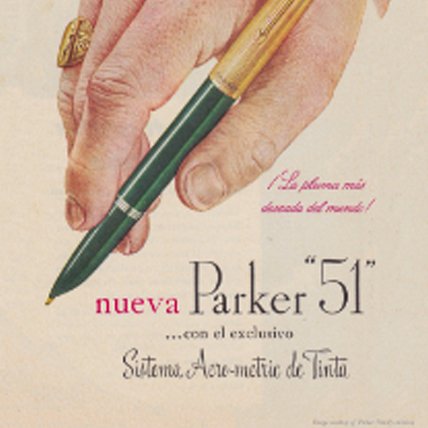 1939
To mark the company's 51st year, the Parker 51 is developed in 1939 and 1940 and launched in 1941. Inspired by Kenneth Parker's passion for aircraft aerodynamics, it appears 'like a pen from another planet'. It won the Academy Award for Best Design and is one of the best pens of the 20th century.
Production begins on the Jotter, Parker's ballpoint pen. The Jotter sells 3.5 million in its first year and remains popular today.
Designed in 1933 by Joseph Platt, a prominent designer of the 1930s, the famous Parker arrow was inspired by Kenneth Parker's passion for revolutionary transportation and aviation. First featured as a clip on the Vacumatic pen, it symbolises Parker's pioneering attitude. In 1958, it became the brand's emblem and evolved in 2015 to match the brand's modern standards of sophistication and luxury.
Parker is awarded the Royal Warrant by Queen Elizabeth II, becoming the official supplier of writing instruments to the Royal Household.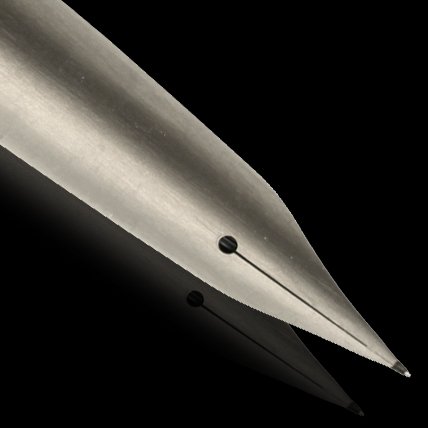 1970
Parker launches the T-1. Made entirely of titanium, it became known as the 'space pen'.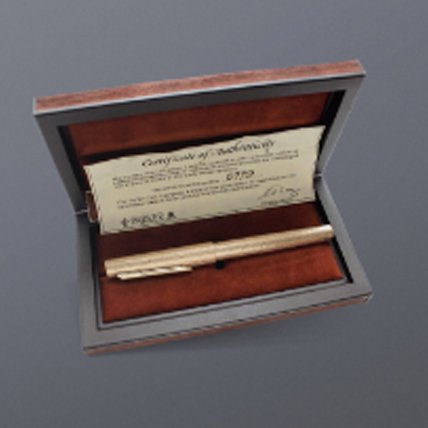 1981
In honour of the Royal Wedding of Prince Charles, Prince of Wales, to Lady Diana Spencer, Parker releases a unique Limited Edition of the Parker 105.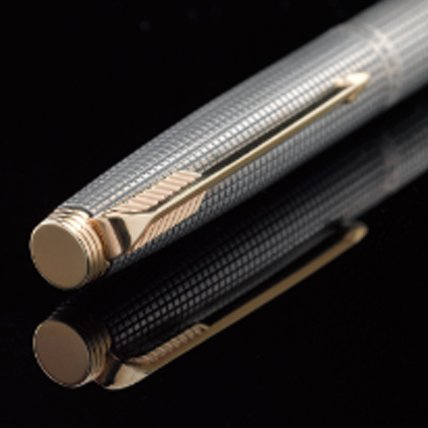 1987
Four unique sterling silver Parker 75 pens are custom-made. The pens are used to sign the Intermediate Nuclear Arms Treaty by American President Ronald Reagan and Soviet Secretary Mikhail Gorbachev on 8 December.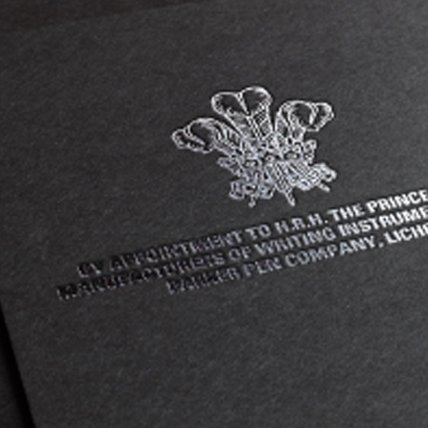 1990
Parker is granted a second Royal Warrant from His Royal Highness the Prince of Wales.
A commemorative Duofold edition pen is launched to acknowledge the American artist Norman Rockwell, who produced several pieces of artwork for Parker dating back to 1929.
Parker Premier is launched, using innovative and aesthetic materials.
Parker 5th technology is introduced, together with Parker Ingenuity, revolutionising the pen industry with an innovative mode of writing.
Parker Pen Company History

Discover the treasured Parker pen company history, from its inception in 1888 to wartime efforts and beyond. Throughout Parker's history, you'll find inspiration and devotion to the art of fine pen making, love of country and passion for quality. Explore a legacy that earned Parker pens two Royal Warrants in recognition for the 'highest standards of service, quality and excellence'. Learn how peacetime accords were signed with Parker 51 and Parker Duofold pens. Begin your own legacy with an elegant Parker pen today.